In the travel world we hear words like staycation, glamping, and soulventuring a lot. But recently there's one far more interesting trend that's been flying under the radar: women's adventure travel. We're not talking about the tropes of soul-searching vacations which have become the fodder of Instagrammers with their heavily-filtered pool-side shots. No, the adventure getaways coming to the forefront of recent travel trends are the blood-sweat-and-tears types, and, most significantly, women are doing them alone.
Historically UK men spend more time on leisure activities and hobbies than women*. Spending too much time inside isn't good for us and nature is beneficial (some say essential) for human health. The good news is, women are setting off on intrepid adventures both near and far and changing the adventure travel industry for the better. Spartan Races, the  intensely challenging obstacle course where contestants run through mud and jump over fire, has seen a 30% spike in female competitors in the last 18 months**.  Along with this, small-group adventure travel companies such as Intrepid Travel has seen a 35 percent increase in women booking trips. Perhaps women's adventure travel is seeing an upswing in popularity because women are becoming more financially independent and thus more apt to travel; you could argue that this also gives women more confidence to pursue more adventurous travel.
Encouraging Women and Girls to Spend More Time Outdoors
Talking specifically about women's adventure travel, Chris Skilling (vice president of worldwide product for VBT Bicycling and Walking Vacations) says, "An active vacation is less isolating than a vacation by coach or at an all-inclusive resort. Participating in outdoor activities immediately bonds solo travellers, in a way that sitting on a bus and staring out the window cannot." VBT says that 60 percent of its customers are women who enjoy its famous six-hour-long bike rides through the French countryside.
With adventure travel, there is a focus on learning and self-discovery and improvement which appeals to women. Women are not only taking up the challenge, but changing the way adventure travel is viewed.  When women enter the once-male-dominated domain of adventure travel, it's often the case that they form more cohesive and closer-knit groups than mixed groups. They support each other and encourage each other to try something that they may have never done before. Women tend to have an impact on women from within the communities of the destinations visited and a subtle message of women's empowerment takes place.
Real Life Adventurers Promoting Women's Adventure Travel in the UK
Named by The Guardian as one of the top female adventurers of our time, Anna McNuff was recently included in Condé Nast Traveller's recent list of the 50 most influential travellers in the world. Anna is passionate about showing females both the enjoyment that spending time outside offers and the mental health benefits, and is working alongside the Caravan, Camping and Motorhome Show to encourage women and girls nationwide to invest in more time outdoors during 2018.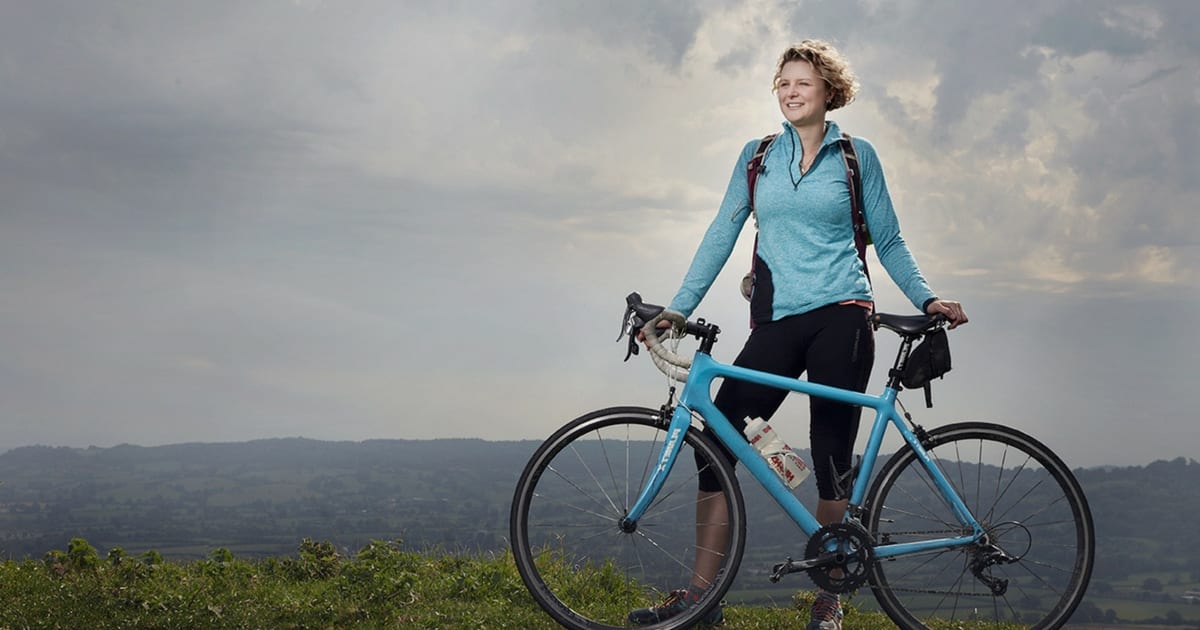 British-born female adventurer, speaker and self-proclaimed mischief-maker has also recently launched Adventure Queens; an enterprise encouraging females to take their first step into the world of adventure. Since its launch, Adventure Queens has rapidly become the fastest growing women's camping community in the UK. It aims to delicately smash down the barriers that prevent women from heading off on adventures, providing practical information, tips and advice on all things wild camping and the great outdoors.
Commenting on the women's adventure travel campaign, Anna said: "It doesn't matter if you choose to spend just one night outdoors or a whole week, any amount of time spent closer to nature will do wonders for your mind. Being outdoors means taking a break from the push and pull of everyday life. It means leaving behind all the stresses that come with computers, phones and work, and making the time just to be still for a while. If there's one thing I'd encourage you to do in the New Year, it's to get outdoors, to open your eyes and embrace everything you find out there."
Nothing beats finding time to have your own adventures, push your comfort zones and go out and live your life boldly. Embrace the amazing life you're already living and augmenting it with adventure travel will spark your spirit and blaze your senses.  Women's adventure travel has never looked so tempting… Tell us about your latest adventures over on Facebook, Instagram and Twitter.
*Source – https://www.ons.gov.uk/economy/nationalaccounts/satelliteaccounts/articles/leisuretimeintheuk/2015
**Source – https://www.cntraveler.com/story/solo-female-adventure-travel-is-on-the-rise