Modern Adventurers Blazing a Trail
Great explorers throughout history have always provided a wealth of inspiration for those with a penchant for adventure. However, modern life also has a collection of incredible men and women who are taking leaps in adventure and pushing the boundaries of innovation. These amazing modern adventurers push harder, reach higher and dream bigger – they are awesome individuals who provide endless inspiration for those looking to augment their lives with soulventures.
Here we celebrate five extraordinary modern-day adventurers and discover the eye-popping feats of endurance which have carved their lives and provide a refreshing antidote to the modern world.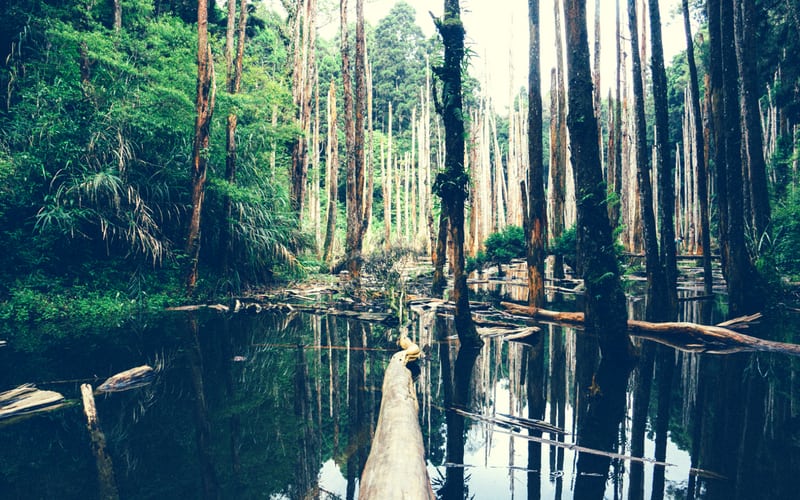 First person to walk the Amazon
Ed Stafford is a modern-day explorer who achieved the (seemingly) impossible in 2010 when he became the first person to walk the entire length of the Amazon river – all 4345 miles of it. From the source in Peru, all the way to the Atlantic Ocean, Ed traversed one of the planet's most treacherous terrains (and the world's longest river) by foot which was challenging at best, life-threatening at worst. This 860-day feat of incredible strength and bravery saw Ed slogging through mud and encountering machete-wielding tribesmen as bot flies burrowed themselves into his head and flesh-eating parasites made themselves home in his body. Sounds hellish to most of us, but Ed the modern adventurer lives for that stuff!
Ed is passionate about deforestation and protecting the wildlife and peoples of the Amazon – he used his adventure to write about the complexities which face the Amazon rainforest in the hope of spreading awareness. Ed believes that if people care enough about the Amazon then they will be inspired to help protect it.
Stafford's incredible achievement took over two years and was described by adventurer Sir Ranulph Fiennes as "truly extraordinary…in the top league of expeditions past and present". Ed is a firm believer in three principles; 'self-reliance, positive thinking and humour in the face of adversity' and these have guided him through many remote expeditions both before and since his walk through the Amazon.
You can read all about Ed Stafford's adventures in his personal blog "Walking the Amazon" and see what the best and worst things Ed Stafford has eaten to stay alive below…
Youngest person to sail solo and unassisted around the world
Women's adventure travel has seen a huge uprising in recent years with fearless females from all walks of life pushing the boundaries by undertaking unthinkable voyages and awe-inspiring exploration. Jessica Watson is one such fierce female; she single-handedly guided her yacht across four oceans, circumnavigating the globe in a non-stop 210-day adventure which would see even the most seasoned sailors quaking in their boots. She was just 16 years old.
Watson had to fight for her right to take on this mighty feat as many critics said she was too young, too inexperienced and too immature to be able to survive such a challenge, yet alone complete it. During the first night of her sea trials 8 months before she began, her boat collided into a 63,000-ton bulk carrier which crumpled the mast of her boat ("Ella's Pink Lady") – Jessica returned her boat to port and, with a poise which belied her years, quietly fixed the mast and made the necessary repairs to continue her quest of circumnavigating the globe single-handedly. Watson remembers "Any doubts about whether I could cope mentally vanished…I was stronger, more determined, and ready….". Jess' incredibly courageous spirit is illustrated in her account of a storm she endured in the Atlantic: "the boat rolled over four times during one storm. The third wave had me worried—I got picked up 180 degrees upside down and then thrown into the trough of another wave…There wasn't a lot I could do in a situation like that, except hunker down, hold on to anything and everything, and stand on the ceiling".
Since completing this incredible challenge, Watson has written a book called 'True Spirit' and there is also a documentary film about this incredible modern day adventure woman's voyage.
Voyager, ecologist and environmentalist
As heir to one of the wealthiest families in the world, this is one of the modern adventurers who has decided to use his wealth and opportunity as a force for good and regularly undertakes incredible challenges, all with the aim of highlighting the plight of the planet.
His first expedition at the age of 26 was crossing the Antarctic on foot. He had no previous experience but was invited on the trip and thought 'why not?'. He had the bug… the following year he set up an expedition to the North Pole with the aim of becoming the youngest Brit to reach both geographic poles in 100 days. The more expeditions he embarked upon, the more he understood the fragility and delicate balance of our eco system and how crucial it was to act before it was too late.
In 2010 De Rothschild made a 60 foot solar-powered catamaran almost entirely of a custom-made recycled plastic and 12,500 recycled plastic bottles for buoyancy to cross the Pacific Ocean to reach the 'Great Pacific Garbage Patch' – a floating mass of rubbish which is 5,800,000 square miles wide (the size of Russia). After guiding his vessel 9500 miles from San Fransisco to Sydney he made people aware that it wasn't so much the plastic which was the problem, but our attitudes to it and the 'throwaway culture' to which we can attribute so many of the world's problems.
David De Rothschild believes that "Exploring of any kind is about dealing with your mind, day in and day out, and finding a way to turn your fear into curiosity.". And as soulventurers we fully agree with that.
Explorer and writer
Jacki Hill-Murphy is a former English/Drama teacher who changed her direction in life by starting the Recreating the Journeys of the Early Women Explorers Project. The project sees Jacki retracing the steps of intrepid women through history who blazed a trail 300 years ago with their own expeditions, exploring some of the world's most inhospitable locations.
Jacki seeks to highlight the plight of women through history who were not given an equal footing; they often had to overcome extreme hurdles with no support, all because they were born in an age where female achievements were ignored and reputed. Carrying out these challenges, often wearing Victorian attire as her predecessors would have done, Hill-Murphy highlights the hardships women adventurers throughout history would have had to endure.
One such adventure Jacki embarked upon was to recreate the first stage of the journey up the Amazon between Ecuador and Peru which Isabel Godin (the first known woman to travel the length of the Amazon river in 1769) completed to find the husband which she had been separated from due to colonial politics. She completed the 300-mile journey in a dug-out canoe.
Jacki's book, "Adventuresses: Rediscovering Daring Voyages into the Unknown" explores female adventurers throughout history and recounts Jacki's own dilemmas and humorous encounters as she recreates these adventures as close to the original route and conditions as possible.
Sailor 
Until last year Andy had never set foot on a boat before. As you sit and read this, he is currently attempting to solo circumnavigate the British Isles by man power alone; a hair-raising feat which would be enough to strike fear into even the most experienced ocean rower! Like all great ideas, this one was born in the pub over a few ales. Andy had been working a 9-5 job and caring for his grandmother but, when his grandmother passed away and he lost his job at the same time, he decided he'd take the leap and do an adventure of his own.
Modern adventurer Andy is aware that the crashing waves and treacherous rocks will be his greatest challenge; out of the 16 boats to have attempted this feat, only 4 have completed it.  Having the shore within sight at all times makes it easy to be able to quit so a tenacious spirit is required at all times, no  matter how tough the conditions.
Andy started rowing the 2000 miles around the British Isles on 18th May as a way to raise awareness and funds for the RNLI and mental health charity MIND.  This immense solo expedition will likely take 100 days and prove as mentally challenging as it is physical. Follow his progress on Facebook and on the live tracker here. Good luck Andy!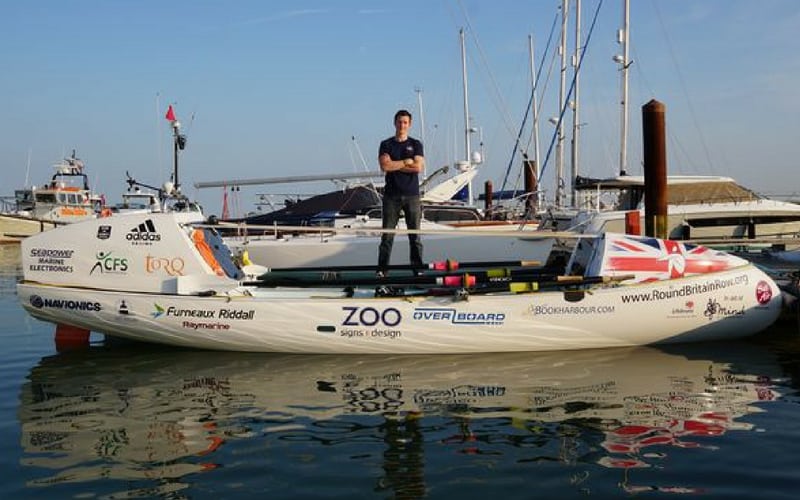 Are there any modern adventurers which you think should make this list? Do let us know over on Facebook, Twitter and Instagram so we can share the Soulventure love ?