Jen McCarty is a leading light in spiritual circles – a gifted teacher, healer, musician and activator.  Based in Glastonbury, the heart chakra of the world, Jen is a spiritual coach and shaman – she runs face to face healing sessions over video and retreats to sacred sites all over the world.
Jen experienced a life-changing kundalini awakening aged 21 in the Himalayas, northern India, where an Italian lady (who no one else saw) asked her to chant the mantra Om Namah Shivaya. Once she reached the top of the mountain she met with God. There (with her third eye fully open), she has been able to accurately read akashic soul records.  She specialises in working with the law of attraction, demystifying Ascension and answering the question what it is and how does one ascend. She also specialises in divine union and the removal of the roadblocks that stand in the way of that. She is an awakened spiritual teacher, deeply and highly skilled at facilitating a space for all those who meet her, to awaken fully spiritually. She explains this using the analogy of a candle…. " when a candle is lit it is very easy to light other candles."
She has been granted access to the Akashic records through the purification of her own personal ascension process, which enables her to bring forth potent wisdom in order to assist you in successfully completing the lessons you incarnated to master. As a result, she has become a spiritual coach for thousands of people over the past 18 years, guiding them through their own spiritual awakenings – something that is increasing and building – leading her to create the Facebook group The Event is Happening 8 months ago. She now has a record 80k people all over the world watching her support others awakenings through ritual, music and regular journeying. Many say that this is the most sacred and active group on Facebook.
1) What is your name and where do you live?
I am Jen McCarty and I live in Glastonbury, England.
2) What is your favourite soulventure?
My favourite soulventure is being in service to my brothers and sisters. There is nothing more gratifying to me. My favourite physical soulventure is to travel different lands. I loved India. I found peace in the Himalayas.
3) What's something that no-one would guess about you?
I have never met my father.
4) What single thing would improve the quality of your life?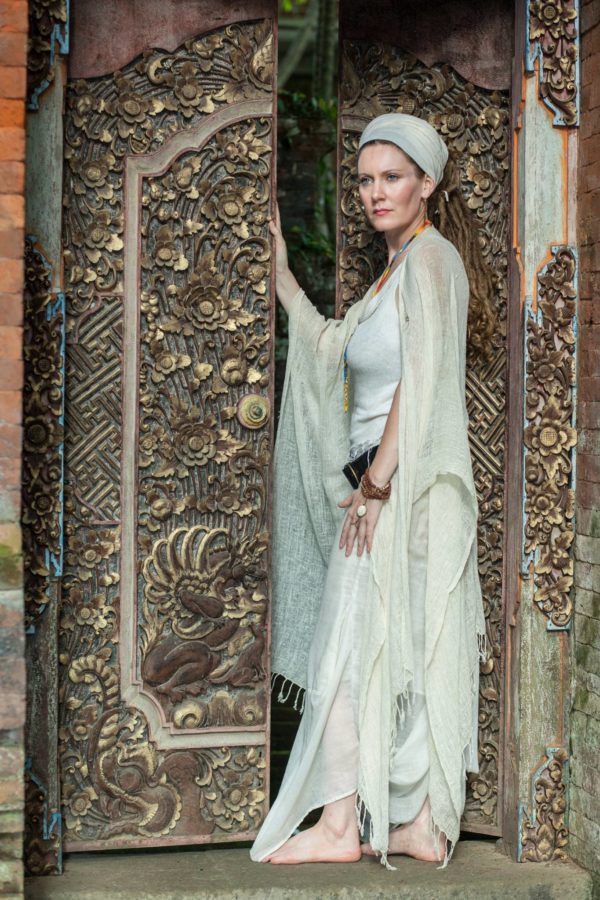 If everyone was kind to each other. When we are kind life is easier.
5) If you could be doing anything, anywhere, right now, what would it be?
I would be trekking in the Himalayas.
6) Of what are you most proud?
I am most proud of my kindness. I am also proud of how I have been able to amplify that kindness, and the kindness of others through my teachings and the Facebook group – The Event is Happening. I was called to create it 8 months ago and we have nearly 80,000 brothers and sisters within it. It is a hugely supportive, very active and the highest vibration Facebook group I know of. It is a place of love and kindness and we all heal and teach each other.
7) Who do you most admire and why?
My mum. She is a real-life human angel and it is through her love, I have been able to be the person that I am today.
8) Best kiss of your life?
It was after my kundalini awakening with my soul mate… intense.
9) What is a new skill you'd like to learn (and why?)
I would love to be a ballroom dancer. Dance is one of the highest forms of art, I would love be able to whirl around the floor like that.
10) Woods, mountain, city or sea?
The mountain. I 'woke up' at the top of one so I have a huge fondness of them, I feel they bring that closer to God.
11) If you could say one thing to lots of people, what would it be?
Learn to love yourself.
12) What makes you happy?
Being kind – when I am in service – helping others makes me so happy.
13) What is your guiltiest pleasure?
Facebook! I love a good scroll!