A life-changing trip to Tenerife in 2017 inspired Elizabeth Harrison to take a different career path from law and start her own fine jewellery brand, Aurelian.  Following her passion for drawing, she started developing her skills to become a jewellery designer and finally fulfill her dreams to work in a creative industry.
All Aureliean jewellery is handmade in London's famous jewellery quarter, Hatton Garden. Each piece passes through the steady hands of several highly skilled craftspeople, who use traditional artisanal skills that have been passed down from
generation to generation. Each year, a percentage of the company's profits is given back to support local communities and government initiatives to improve the lives of the people living within them, with a particular focus on providing women in mining communities with access to healthcare and educational opportunities.
1) What is your name and where do you live?
My name is Elizabeth Harrison and I live in South West London.
2) What is your favourite soulventure?
I love the Seychelles and Denis Island for its pristine beauty, peace and tranquillity and Tenerife for indulging in all of my favourite pastimes; visiting cliffs, mountains, rugged coastlines, tropical gardens and beautiful golden beaches.
3) What's something that no-one would guess about you?
I love to roller skate late.
4) What single thing would improve the quality of your life?
Have more sleep and spend more quality time with my family.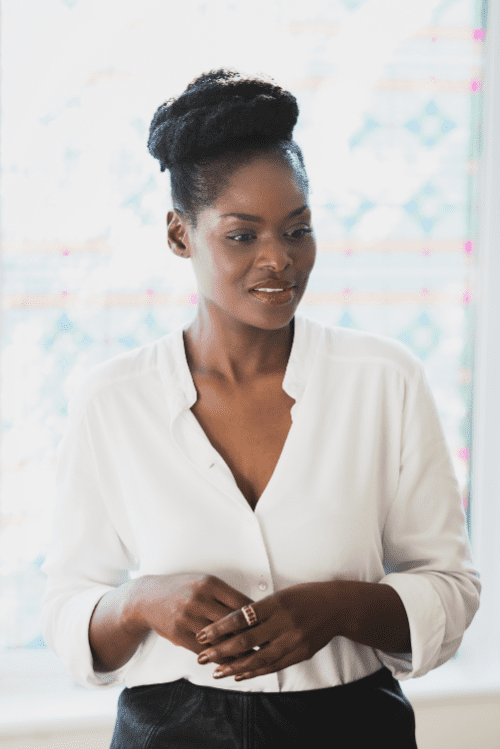 5) If you could be doing anything, anywhere, right now, what would it be?
I'm living my best life now, doing exactly what makes me happy though I do wish I could spend more time traveling with my family. We love the outdoors, the beach, the mountains and if I didn't have to worry about school for the children, we'd be snorkelling in the sea turtle sanctuary off Denis Island.
6) Of what are you most proud?
Without a doubt, my fantastic, amazing, kind and loving children. I am most proud of being their
mother and my eldest happens to be a whizz at chess too.
7) Who do you most admire and why?
The list would be too long, I admire so many women, some of whom I have met and others read about, many of them for many different reasons, ultimately for their courage, inner beauty, solidarity, sisterly love and legacy…
8) Best kiss of your life?
Women don't kiss and tell! Ok, my hubby.
9) What is a new skill you'd like to learn (and why?)
I actually want to reintroduce myself to the art of knitting. My mother used to knit when I was young and did teach me, and at one point I could knit and follow patterns. We used to search the charity shops for wool and pattern books in those days, but alas, when I lost interest around about 11 years old my mother gave away all of the wool we acquired plus a variety of needles to charity and I haven't knitted ever since, so I would like to join a club and rediscover and share the craft of knitting.
10) Woods, mountain, city or sea?
All!  Beauty surrounds us in each of those places.  I like the feeling of freshness, open spaces and nature. It's quite a euphoric feeling once you reach the top of a mountain and you can't beat the culture and vibrancy of stepping into a new
city, however, ultimately, I love the sea. It is amazing to be able to just sit and watch the waves, listen to the noise the sea makes, sit on the sand and watch where the blue water meets the golden sunlit sky, marvelling in God's creation.
As beautiful, vast and spacious the sea is, teeming with creatures beyond number-living things both small and large, I have a deep respect for the sea and thoughts always wonder what lies beneath.
11) If you could say one thing to lots of people, what would it be?
Try, turn up and go for it.
12) What makes you happy?
I grew up in a very large family where the child-rearing philosophy was self-love and personal happiness. I learned not to hinge personal happiness entirely on external influences. By striving towards contentment learning and knowing how to react to everyday life situations can truly make ourselves happy.
13) What is your guiltiest pleasure?
Very simple really, if I ever get a moment to sit down and relax for 5 minutes and drink a 'hot' cup of tea, that's amazing and get to watch 'How to Get Away with Murder' without having to pause the TV every 5 minutes to check on my children, that's my guiltiest pleasure.
Follow Aurelian Jewellery over on Instagram.