Fiona Lamb, 33, is a certified, advanced clinical hypnotherapist based in Harley Street and High Street Kensington. Fiona specialises in making shifts on an unconscious level to bring about changes in people's lives. Fiona treats anxiety, addictions, emotional eating, insomnia, habits and weight loss using a variety of techniques to bring out long-lasting results.
Fiona found hypnotherapy as a way of treating her own anxieties and insomnia. She was working as a commercial model for high street brands such as Speedo, Tresemme and Tesco. But having seen just how much hypnotherapy had helped both herself and her family, she knew it was something she wanted to pursue professionally so took a leap of faith and changed careers. Learning about how the mind works and how we can make changes really fascinated Fiona and she was eager to learn as much as she could. Fiona strives to change the misconceptions about the industry and remove the taboos, specialising in anxiety, addictions, emotional eating, insomnia, habits and weight loss and uses a variety of techniques to bring about long-lasting results.
1) What is your name and where do you live?
Fiona Lamb. I live in Chelsea and France with my partner.
2) What is your favourite soulventure?
I love to travel and discover new places.
3) What's something that no-one would guess about you?
I really love grime and R &B music. It reminds me of my days in University!
4) What single thing would improve the quality of your life?
I'm pretty happy with my life in general. I don't like the cold very much though so in an ideal world it would be sunny every day!
5) If you could be doing anything, anywhere, right now, what would it be?
We spend summers in the south of France and one of my favourite things to do is go paddle boarding on the lakes. it's so calm and peaceful. I only discovered it last year but its now one of my favourite things to do.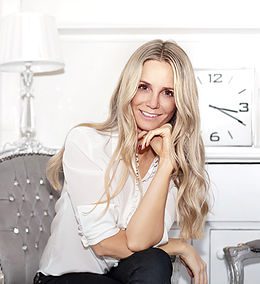 6) Of what are you most proud?
I am so proud of the life I have created for myself. I used to suffer with anxiety and I've come so far building my business and being able to help people who are going through similar issues. Working for myself also gives me the flexibility to be able to travel and take time out when I need it.
7) Who do you most admire and why?
I really try to not compare my self to anyone else and focus on my own journey. I admire anyone who works with passion, drive and put their soul into making a difference in the world.
8) Best kiss of your life?
My first kiss with my now partner was very special. We were in the mountains in the South of France and I knew as soon as we kissed that this man was a keeper!
9) What is a new skill you'd like to learn (and why?)
I would really love to learn French. I am learning from apps and starting classes soon. France is one of my favourite countries. It has it all, the mountains, the beaches, and the food. 'Id go as far to say it's my 'spiritual home'.
10) Woods, mountain, city or sea?
If I had to choose between them all it would be the sea. I am so happy when I have salt in my hair and sand on my feet. Swimming in the sea is so calming and grounding.
11) If you could say one thing to lots of people, what would it be?
Don't sweat the small stuff. It's all small stuff
12) What makes you happy?
Being in nature and being around good people. We recently went skiing with a bit group of us and had such a fun weekend. It's so important to surround yourself with people who make you laugh.
13) What is your guiltiest pleasure?
Online shopping is so easy to do and it always feels like Christmas when it arrives.
You can follow Fiona in Instagram here.